Yule extravaganza: Sam's Christmas Asian Beauty ideas
Dear readers of Moi Sanom's Blog!
I have the honor to be writing a guest post on this lovely blog today, nice to meet you everyone! My name is Sam and I am writing over at
Colorcrrush.com
. We both are big fans of Asian skincare which is also the reason how we met in the depths of the World Wide Web. Since Christmas is rolling around the corner, we wanted to give you some sparkly special content and I hope you'll like what we came up with.
We decided to collect some ideas for Asian beauty related Christmas ideas! I actually wanted to post this last Sunday on the 1st advent but life happened and got between me and my posting routine. My boyfriend's older brother's son was born on Wednesday! Family has a new member when I return next year, as I am living abroad in Korea at the moment. :) So I apologize for the delay - please imagine a cozy Sunday 1st advent evening when reading this post and make yourself a hot cup of tea/coffee/cocoa of your choice. (On a related note, we had our first snow in Seoul this week!)
Me and Moi Sanom noticed that a lot of our readers in the last weeks were really curious about possible Christmas ideas for our beloved moms/sisters/cousins so here I present you.... Asian beauty related Christmas ideas for every budget! :) It's a mix of very affordable items such as Etude House, more fancy ones such as Laneige and quite expensive special ones from Stila. Enjoy!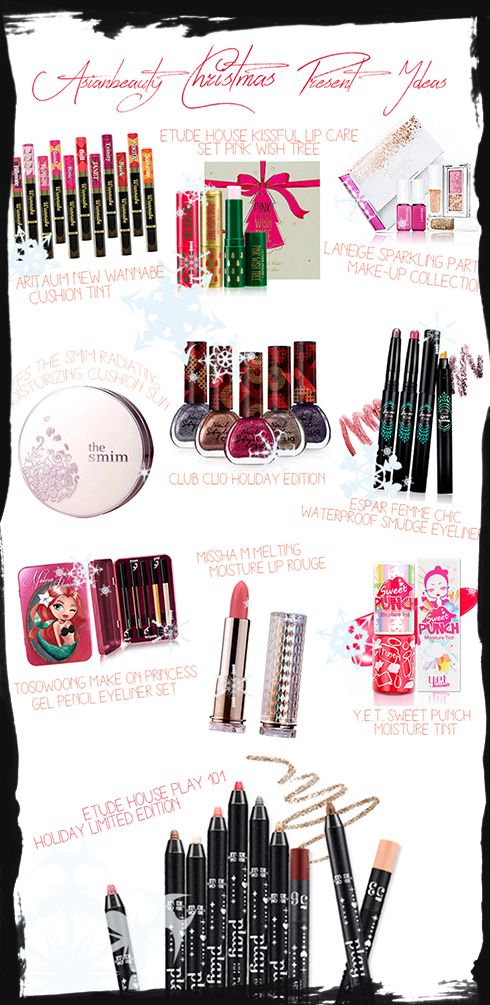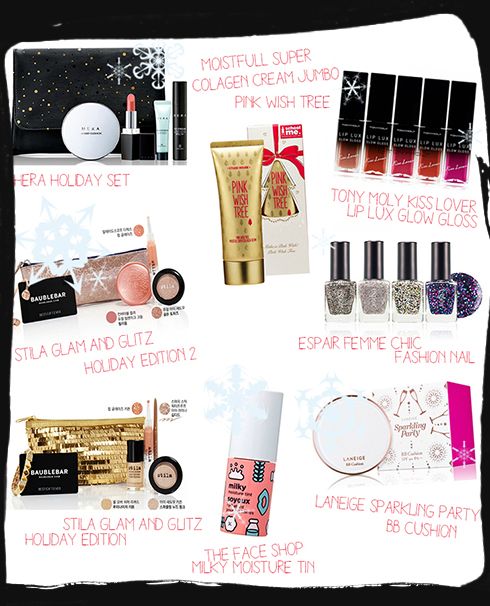 Some of the things here I am eyeing myself... I am still debating whether to get the Laneige Sparkling Party set or not. I should probably save some money.. but then again, it's only Christmas once a year, right? Most items can be found either on
Wishtrend
or
Jolse
- only a few I did find on Gmarket but I tried to limit those so that you are actually able to get the stuff in case something caught your eye :)
Happy shopping everyone and don't forget your loved ones this month! Thank you Moi Sanom for doing this collaboration and I hope to do even more interesting things together in the future!


Love,