Which movie am I gonna watch tonight?
Guardians of the Galaxy
2014
Directed by James Gunn
Starring: Chris Pratt, Zoe Saldana, Dave Bautista, Vin Diesel, Bradley Cooper, Lee Pace, Michael Rooker, Karen Gillan, Djimon Hounsou, John C. Reilly, Glenn Close, Benicio del Toro
I really wanted to give this film a bad review!
In fact I told my friends that I wanted to watch it only to be able to give it a bad review.
Well, it didn't work out that way.
Since I watched Captain America The Winter Soldier, a film I have been told a lot of people loved, the night before found it incredibly dull and had a hard time finishing it, I had a hard time having hopes for the newest Marvel Superhero film.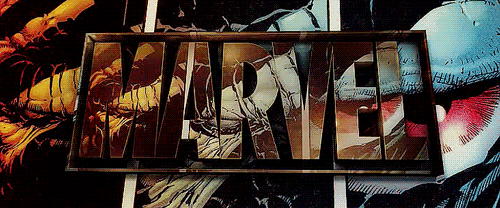 I do love that intro though!
I don't hate Marvels films, or Superhero movies, but to be honest I am just more of a DC person myself.
Besides that I tend to be really critical of movies that get a huge hype since for some reason I tend to love the films everyone hates.
Yep, I really liked the Happening, so what? Everyone hates it! Have they even seen it at all?
Anywho, we went to see Guardians in the theater, and surprise surprise we all enjoyed it very much.
It was funny, charming and very entertaining.
I thought it had good writing and it was visualy interesting as well.
All the characters were presented well, and I never sat there wondering what is happening or why I should even care.
The beginning caught me immediately, it reminded me of good old 80s/90s children fantasy films that I love so much.
And it continued in the same vain.
It didn't do what you would expect from a Marvel superhero movie, but just did it's own thing.
As it should and did, successfully.
It really doesn't happen often that I go to see a film I want to hate but end up really liking it.
Now what I want to know though, is Lee Pace using a body double or 500 layers of padding? Because my goodness, he is huge!
Why are people only talking about the other actors body transformations and make up, give me some Pace info, please!
Also go watch this film it is indeed not just empty hype like so many others.
I do believe this will still be a good and beloved film even when all the excitement dies down.