Roseroseshop order revealed and reviewed
Today is a good day!
Any day is a good day if you have a parcel from Korea standing at your door step!
This is the second time I have ordered from Roseroseshop, well third if you count the ebay purchase I did from them before.
So far I have been pretty satisfied.
I chose to order from them since they often have the best prices, sales at all times, and not too unreasonable shipping costs. For my packages I only order so much so I pay the cheapest shipping cost of 13.15$. This doesn't seem to depend on the weight but on the item number in your cart. Either way I fill my cart with bits and bobs and add and take away things until I have a reasonable variety that stays within that shipping cost.
Elwood is as excited as I am!
Another reason why I like to shop there is that they have a large variety of samples and trial sets available. And to me the best way to try out a new line of products is trial sets!
If its samples it wouldn't be a nightmare!
The other thing is samples. I love samples and I like to get lots and lots, and in the end bath in samples like Scrooge McDuck.
Roseroseshop does give you samples, but only if you request them. And since I assume everyone wants samples it seems like an unnecessary step to add. Just give them to everyone and all will be happy.
A few days ago they seem to have implemented a new rule that the more you spend the more samples you get, I just dont know if it will be automatic or you still have to request them.
I placed my order the 7th of April and received the shipping notification on the 9th, which is pretty fast and efficient. Tracking number was included of course, even though the German postal system seems to not keep track of Korean parcels at all and they always arrive to my house before they appear in their system. I received my order today the 22nd of April which is totally reasonable from an order from Korea. I ordered a parcel a few days earlier from another shop and am still waiting for it.
First layer












The items are very carefully individually wrapped in bubble magic and the samples are inside a little bag.
Honestly I don't even know how Anais could get into the box so fast and start sunbathing!


The only problem is this, and unfortunately I have heard this complaint before.
I carefully choose all my items to get the most out of my shipping. I spend a lot of thought and time on that. But on April 11th I received an email telling me one of the items I purchased was sold out. It seems to be the norm that Roseroseshop sends those notifications out after sending out your parcel, which gives you no chance to change your order. If I would know that in advanced I would have added another item to my order to replace the one that was out of stock. I would much prefer that my order is shipped out a few days later with all the items I want, then to rush it out making me feel like I missed out on something.
I really do not think it is ok. There is only so many times I can order stuff from Korea and I want it to be perfect! I am not blaming them for out of stock items, just for illogical organization.
So without the whole communication fiasco I would give these guys a 6 out of 6. But knowing that in this case my face is missing out on some serious sleeping pack action I must say 5 out of 6.
All my pretties!






I purchased the following:
ETUDE HOUSE Don't Worry Hand Cream - No.03
MIZON Twilight Volume Cream
ETUDE HOUSE Moistfull Super Collagen First Trial Kit
IT'S SKIN Power 10 Formula LI Effector
ETUDE HOUSE Color Pop Tint Mini - No. P10
INNISFREE Olive Real Skin Care Samples Kit
ETUDE HOUSE Missing U Hand Cream I can fly No.02
ETUDE HOUSE Eyelash Curler
MISSHA Natural Soft Jelly Cleansing Puff No.2 Charcoal
ETUDE HOUSE I Need You, A to Z Mask Sheet No.Job's Tears
The samples are:
Etude House Nymph Aura Volumer
Etude House Collagen moistfull cream
Missha Signature BB Cream
Holika Holika Honey Sleeping Pack Canola
The Face Shop Core Seed Purifying essence
The good news for you guys is that some of these items are actually for an upcoming Giveaway!
So stay tuned for that.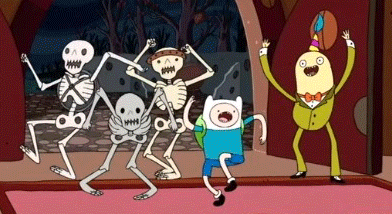 Giveaway party!
If you would like any of these items reviewed please let me know in the comments and I will proceed to do so.
Have you guys have had issues with Roseroseshop yet or did everything go hunky dory?