Biore UV Aqua Rich Watery Mousse SPF50+ PA+++ aka Holy grail Sunscreen review
Biore UV Aqua Rich Watery Mousse SPF50+ PA+++ (33gr)
With SPF 50+/PA+++, Biore UV Aqua Rich Watery Mousse provides strong and long-lasting double protection against UVA and UVB rays. It contains Aqua Micro Capsules which release 'water-like' moisture, leaving skin feeling light, cool, healthy and hydrated. Its texture is non-sticky and non-greasy while it spreads easily and is quickly absorbed by skin. It works as a smooth makeup base to prepare skin for the makeup regimen.
My first Holy Grail review!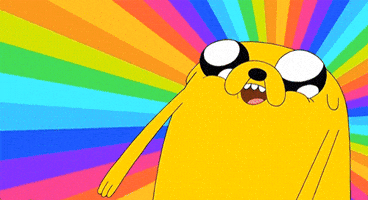 So I am one of those people who is part of the "I hate Sunscreen club"!
Being biracial I never felt the need to protect myself from burning since that never really happened, so I just accepted the natural protection powers of my skin and decided that since sunscreen is gross and I don't burn there is really no point in using it.
Then I started getting tattoos, and of course those need to be protected from the sun!
So I bit the bullet and used the dreaded 'screen but only on my tattooed areas of course.
And then I started reading more into skin care, and the whys and hows of certain products and ingredients.
Well, when I read several articles and studies on the importance sun protection plays on aging, and that even starting to protect your skin later in life is really the best anti aging prevention, I started seeking out something I can use on my face.
I mean how else will I ever achieve the appearance of an immortal if I don't use sun protection.
Yeah my reasoning anyways.
The problem was, western sunscreens were still completely gross on my face!
Sticky, oily, thick, heavy AND I have extremely dry skin!
Oh yeah let's not even talk about the dreaded white cast!
At the time I was a lot tanner then now, and a white cast is no pretty thing on a brown person...
This was my regular skin color before I got sick and stayed out of the sun completely since
So I finally discovered Asian skin care, and read so many reviews on how sunscreen, specially Japanese sunscreen, is the bomb!
I played around using a few products here and there, until I decided to get my first tube of Biore UV Aqua Rich Watery Mousse.
I'm about half way through my tube
And when I first smeared this stuff on my face
yes, it is that good!
First off it is a super smooth and lightweight sort of lotion, that leans on the watery side.
But watery as in liquidy not watery as in moist.
You can tell it is more on the liquid side since it doesn't hold a shape
On my dry skin it provides no moisture, but it also doesn't take any away!
When you apply it, it melts into your skin and leaves no white cast what so ever!
Tada! No white cast, semi matte finish
I have quite an extensive beauty routine and I decided to apply this product last, since I have read that one can either apply it as a first step after cleansing or a last step after moisturizing.
I use 5-7 products in the morning and I wait about 30 minutes or longer before applying this sunscreen and so far it has been working great!
So for all you sunscreen haters out there, give this stuff a try. It will change your lives!
Ingredients:
here
PH: 5
Rating: Wooohaa all the way!
1.Blegh 2. Pff 3. Meh 4. Oohh

5. Awwyeah

6. Wooha
Purchased at
Adambeauty
Available on
Ebay
A very interesting article on sun damage